I'm sure we've all got dusty albums somewhere with school photographs in them. Rows upon rows of uniformed school chums all sent to school as smart as possible that day ready for the annual picture to be taken.
But what if you went to school with a Beatle? That would mean that in amongst those rows of school chums would be youthful versions of musicians that would go on to change the face of popular music world wide!
In this year's auction we have three school photographs.
First of all we have a long panoramic photograph from Quarry Bank School which features a rebellious John Lennon with his rock and roll quiff. (see detail of photograph below) It dates from 1957 and carries an estimate of £500-£600.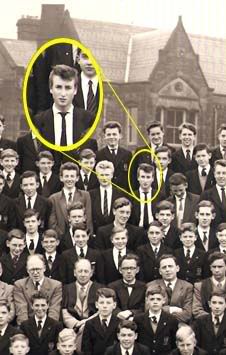 The two other school photographs both feature Paul McCartney at Joseph Williams School in Belle Vale, Liverpool.
The first one that arrived in the shop dates from 1953 when Paul would have been eleven. After the local Liverpool papers published a report on the item and the birthday party photographs listed below another Joseph Williams school photograph was brought in to us, this time dating from 1952. This find has been causing a buzz out in the Beatle collectors world as this is the first time to our knowledge that one has turned up for sale.
Both of the McCartney school photographs carry estimates of £1200-£1500 each.
As well as a school photograph from 1953 a young girl was lucky enough to have had Paul McCartney attend her birthday party that year as well. Offered in the auction are two photographs from the party showing an eleven year old Paul posing with the other party guests. These images are previously unpublished and are sold with copyright. They are estimated at £250-£300 each.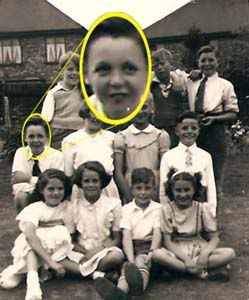 Less than a decade later in December 1961 both of these young school boys were Beatles and posing for their first photo session with Albert Marrion arranged by their new manager Brian Epstein. There are eight photographs from this session for sale in the auction carrying estimates of £45-£65 each.
---
Please see the FAQ and Buyer Notes (links in side bar) for details how to attend the auction to bid on this item, or for the details on absentee bids.
---
We have now stopped taking items in to the Auction. However if you have something you would like us to look at please use the contact details link on the sidebar.
---
Press enquiries should be made through the same contact link.
Better images of items can be made available to the press upon request.